Great Albums from 2017
by Heriberto Briones
Dan Auerbach – Waiting on a Song
Dan Auerbach is back on the solo scene with his second record "Waiting On a Song." After two years on the road with his side project The Arcs Dan returned back to his Nashville roots and trades his hard riffs for easy going melodies. This album is easily the album of the summer with obvious influences of the 70's. Beautifully relaxing songs that have a little bit of everything in them from country to a little soul. If you are ever feeling down this summer with the blues, or need some heat during the winter, never fear Dan is here to remind you of those beachside hangs and summer nights.
Royal Blood – How Did We Get So Dark?
How Did We Get So Dark? This is not the question but truly the answer. Royal Blood's second album comes with a bang pulling influences from the likes of the Arctic Monkeys and Queens of The Stone Age to name a few. The duo have really honed their sound with only a bass (that's right a bass, b-a-s-s, bass), drum, and great vocals. Royal Blood are putting proper rock'n'roll back on the map with this album and leaving the stadium rock to everyone else. Although this album is a bit catchier, it still keeps true to the origins of the band. With previews of their performance from festivals like Glastonbury, Bonnaroo, and even on Jimmy Kimmel, there is much to expect from this duo not only with their album but their live performance.

The National - Sleep Well Beast
The National have come a long way from their first album each time finding the perfect mood to fit Matt Berninger's beautifully somber voice. After having finished with his side project EL VY, Matt returned with The National to record their new album "Sleep Well Beast." With each album propelling them more and more into musical genius, there is much to expect from this album. Although it is not released until September 8th, the few songs which we have heard fill the melancholic sounds that only The National can muster. They have added many sounds together to create these two current singles form the album, Guilty Party and The System Only Dreams in Total Darkness. The National could easily reach their peak (but for our sake let's hope not) in this album. You can stream two songs off their new album on any major streaming service.
Sohn - Rennen
Christopher Micheal Taylor better known as SOHN is a genius producer. To some this may be an exaggeration, but to others this is the kind of tempo and beat which can only reflect minimalistic perfection. Sohn's second album Rennen released early this year is one you shouldn't sleep on. It can be described as the baby of The XX, Purity Ring, and a R&B voice which completely makes it his own. The easy throwaway comparison is that of The XX, but at the same time it is something different entirely. This album is one that can reflect the early years of James Blake when it comes to innovation and expression. It will make you dance and cry at the same time with catchy beats and heartfelt lyrics. His abstract music videos reflect the style of the music and creativity such as that of Hard Liquor and Signal. This is one album which could easily be a contender for the Mercury Award this year and we hope that it reaches that status.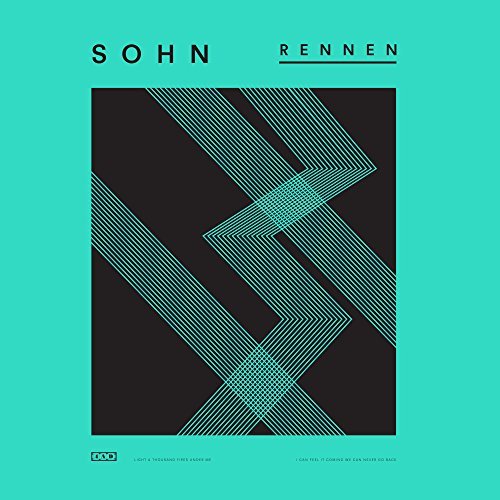 Fleet Foxes – Crack Up
It's been six years since we last heard the name Fleet Foxes. The break has not slowed them down one bit and "Crack Up" proves it. They've come back with more purpose and extravagant harmonies with perfect strings coming together to create something tremendous. A mixture of strong and sweet in each song a beautiful album altogether. We will be writing a full review on this album in the coming weeks so look out for that!
Liam Gallagher – As You Were What hasn't been said about this album has been said by the man himself Liam Gallagher. Last we heard of this man was with a few of his former Oasis band mates in Beady Eye, which we know how that ended (horribly), but now he returns with a new solo album "As You Were." The then king of britpop is back to reclaim his crown with the single Wall of Glass. This song sounds like the late Oasis which attempted to sound very modern with the rock scene. With his second song Chinatown you can definitely hear the pop more clearly. "As You Were," will be released October 6 a couple months before his older Noel.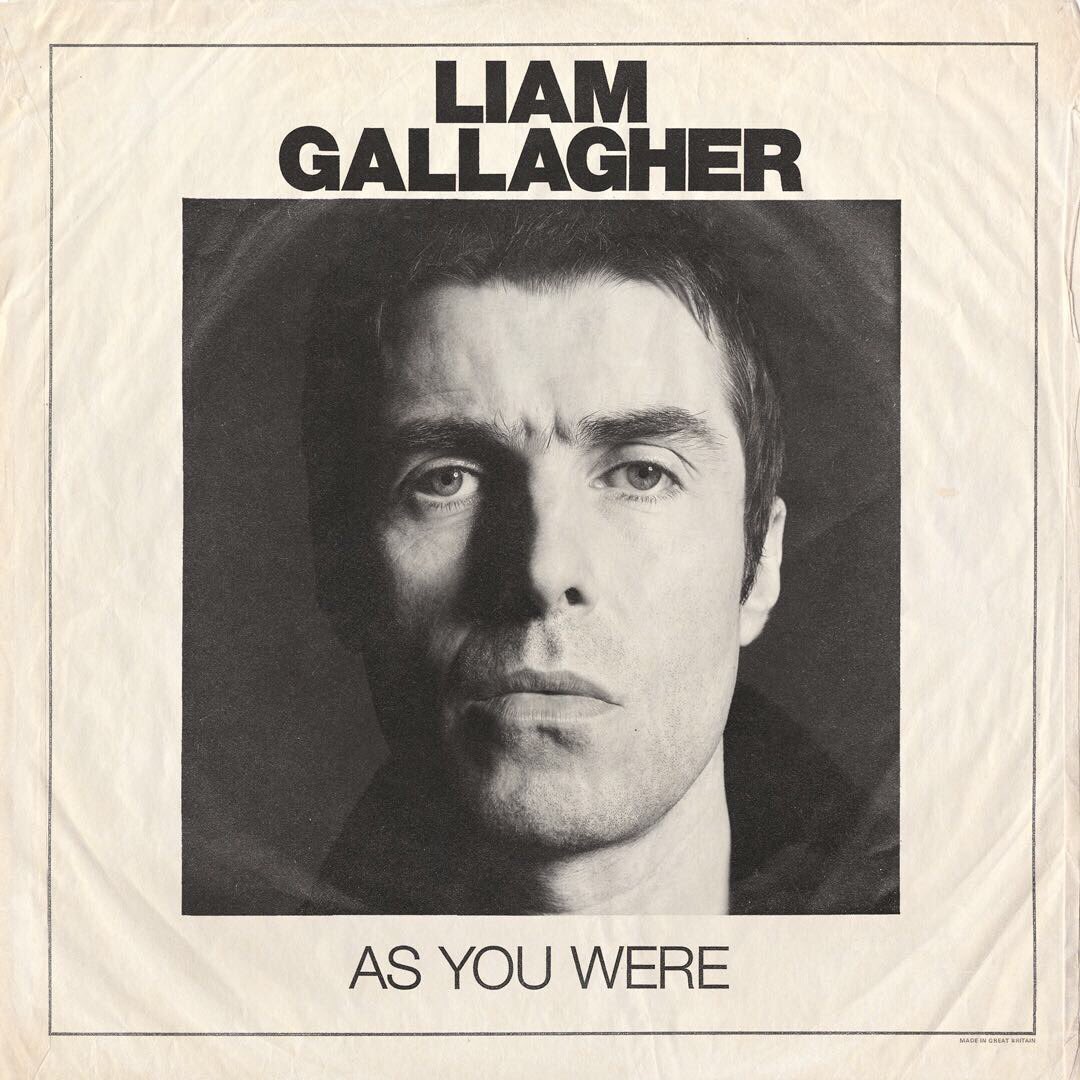 Real Estate – In Mind
"In Mind" by Real Estate is a perfect album for the spring and summer time. A perfected dream pop sound with hints of jazz and a little psychedelic background just for kicks. The band has refined their sound without changing much still being the radio friendly indie pop that everyone who listens to Alt Nation goes crazy over. If you ever forget how the warmer weather felt this winter just crank up the heater, throw this record, on and sit back to relax.
Future Islands – The Far Field
Future Islands is a band no one should be sleeping on. The Far Field goes deeper into their sound of new wave and a mix of post punk crafted together with Samuels heavy and intimate lyrics. Even Debbie Harry of Blondie makes a guest appearance on the album that will surely get your body moving. This album is one which we will write a review in the coming weeks so make sure to come back!
Phoenix - Ti Amo
"Ti Amo" is another groovy album that will get your body moving. Last we heard of Phoenix they were a bit more laid back but they've come with more 80's dance sounds. With a mix of new sounds and reminders of old songs this album is easily one of their best. If you ever feel like dancing don't hesitate to throw this album on and get moving.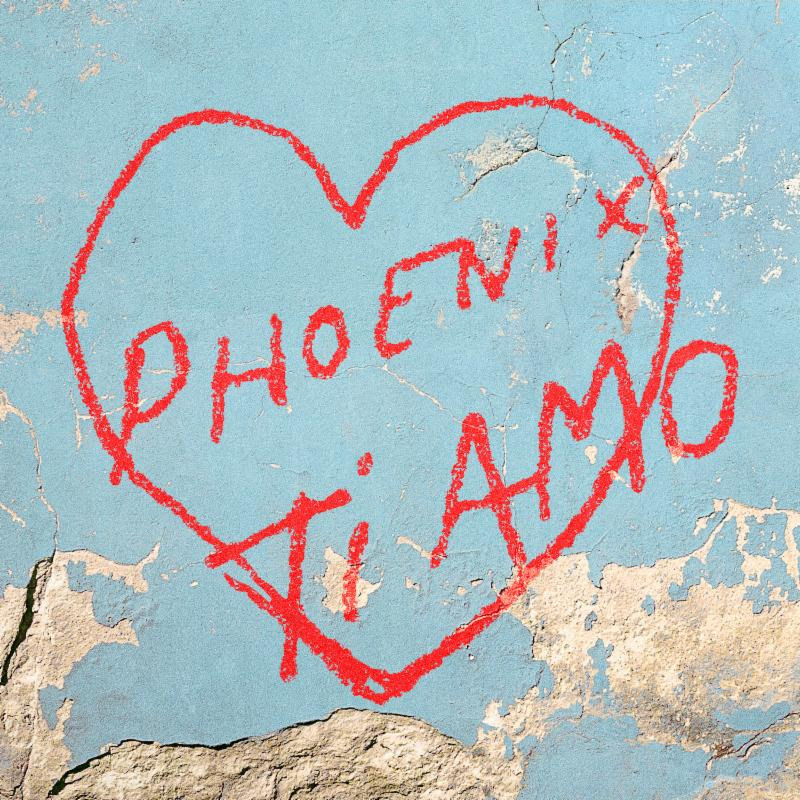 The Big Moon – Love in the 4th Dimension
The Big Moon's debut album "Love In The 4th Dimension," is absolutely brilliant. Although it's their first of many these gals sound like they've been playing for years. With a mix of 90s britpop and grunge The Big Moon are going to be the next best thing if they haven't stolen that title already. This album is a must have if you don't have it already and they put on a hell of a show which is a huge plus don't sleep on these ladies.
Copyright © 2016 - All Rights Reserved - It Sounds Better Live
Template by OS Templates